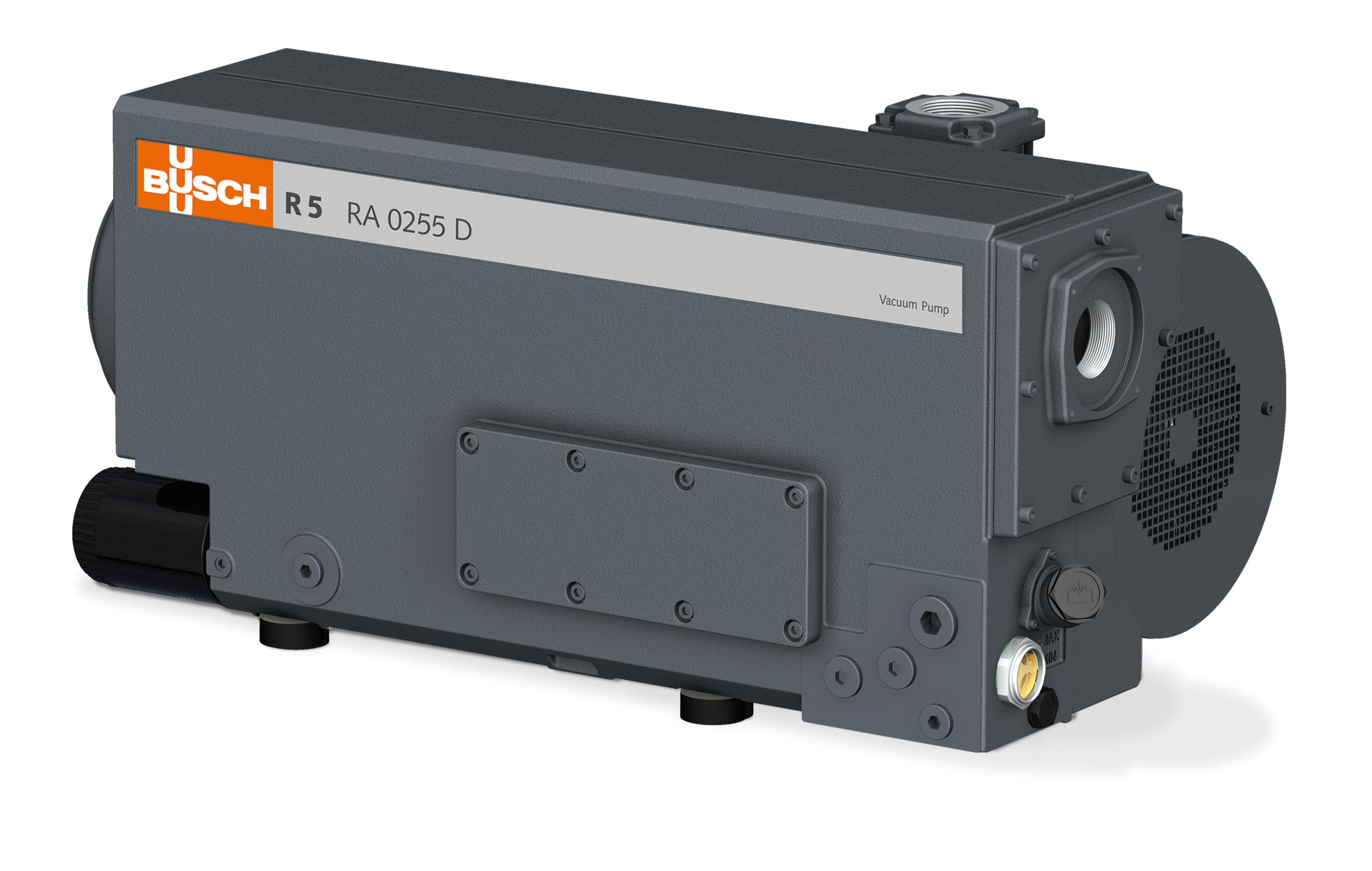 Rotary Vane : Busch R 5 Series Vacuum Pumps
The modular designed Busch R 5 series rotary vane vacuum pumps are single stage, air-cooled, and direct driven. The oil-recirculating design is one of the simplest and most reliable vacuum pumps available in the world.
These rugged pumps are used in a variety of industries such as packaging and food processing, rubber molding, thermoforming, printed circuit board testing, hospitals, laboratories, robotics, vacuum lamination, woodworking, printing, and many others.
Displacement range from 3 to 1130 CFM. Three models are available: the RC for applications to 15 torr (29.3"Hg); the RB for applications to 2 torr (29.8"Hg); and the RA for applications to 0.5 torr (29.9"Hg).
Features:
Compact, simple design for easy installation and low maintenance
Air-cooled, requiring no water
Direct drive, eliminating belts and gears to loosen or wear
Oil mist eliminator for 99.9% oil free exhaust
Quiet operation
Water-cooled versions available
Maintenance Kits, Filters, and Oil are In Stock at Electrolab.
Standard Equipment:
TEFC Motor
Motor starter (optional)
NPT inlet on most models
Exhaust pressure guage
Anti-suckback valve
Wire mesh inlet screen

Built-in exhaust filter
Non-metallic, non-asbestos vanes
Vibration isolators
Automotive type spin-on oil filter on most models
Sight glass
Download Brochure:

R 5 Series Brochure (1.6 Mb)
Interested in this product? Click Here for more information